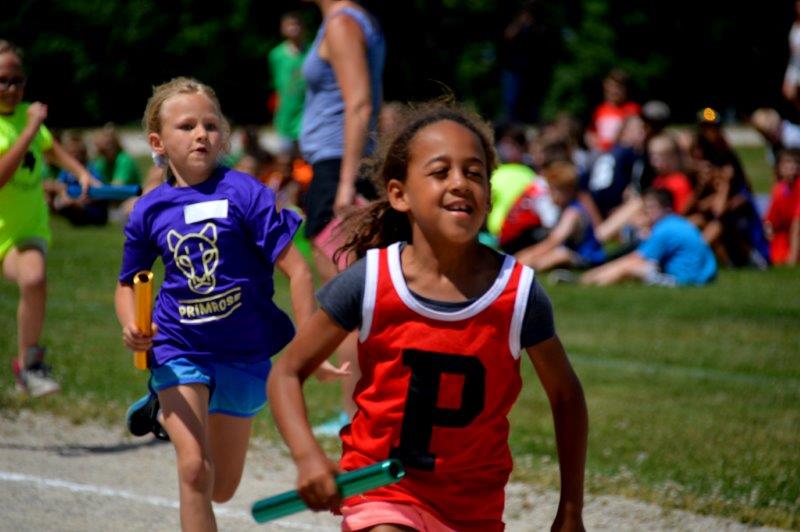 Since my last blog, I attended three Dufferin area events which all deserve to be mentioned. First of all, I would like to congratulate the conveners and educational staff who participated in the annual Dufferin Family of Schools' Track and Field Meet. The meet took place at Orangeville District High School for male and female students from grades one to eight on June 20th. I wanted to mention the track and field meet because I know from my past involvement, as the convener, that this is one sporting event that provides opportunities for many students to represent their school.
Orangeville hosted its first annual Celebrate Your Awesome. This event took place on June 23rd on Mill Street. There was a beer garden, many food and art vendors, and a variety of live entertainment. The event started at 1:00 pm and wrapped up at 10:00 pm. This was a great opportunity for everyone to support pride and diversity within our community.
The Orangeville Lions Club started its first Scavenger Hunt as a launch for its 70th Anniversary. There are 12 scavenger hunt signs strategically located at Orangeville Lions' projects within the Town of Orangeville and at Island Lake Conservation Area. Participants of all ages are asked to take selfies or photos at all twelve signs and then share them on the Orangeville Lions Scavenger Hunt 2018 Facebook page. There are 70 Seven Bridges Run Medallions to be awarded plus certificates for those who complete the scavenger hunt. The competition ends on Thanksgiving Weekend when two lucky participants will be randomly drawn to win a $70 Dairy Queen gift certificate.
Be sure to enjoy the many Dufferin area events that are taking place this summer in our wonderful community.
[metaslider id=11534]