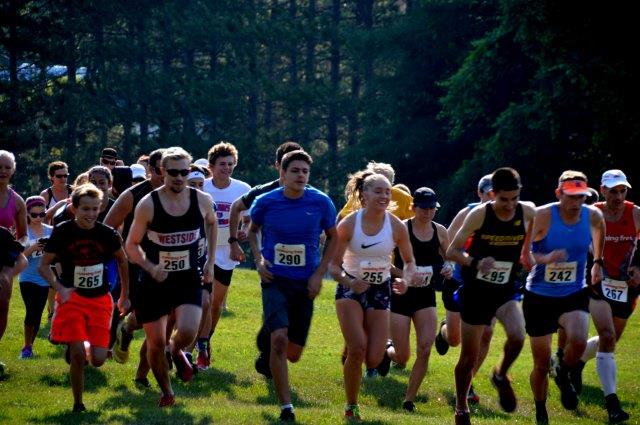 On a very warm and sunny Saturday, August 4th morning at Monora Park over 130 runners gathered to participate in Alexander Maycock's 3k walk/run and 5k trail run challenge. The trail race was organized in support of Alex's trip to Russia to participate in cross country skiing at the FISU World University Games.
I had previously met Alex at several local running events such as Chase the Coyote, the Island Lake Classic and the Seven Bridges Run. He is an accomplished runner but according to his dad, Warren, and mother, Michele, his real passion is cross country skiing. His goal and aspiration is to someday represent Canada at the Winter Olympics.
The run included participants of all ages. The community support surpassed the expectations of the organizers. My blogs feature why Dufferin County is such a great place to live and this event is another example of how the community rallies around people who are in need of financial support for a variety of reasons.
On a personal note it was my first opportunity to run with my two granddaughters. One chose to walk the 3k route with my wife, Wanda, while my youngest granddaughter raced ahead often stating that it was so easy! I did have trouble keeping up with her.
After the race, runners were provided with drinks and a variety of very tasty goodies. Winners were announced according to three age categories for both the 3k and 5k trail races.
Alex Maycock thanked all the participants on his facebook page and has given me permission to share it in my blog.
"I want to extend a huge thank you to my amazing community for supporting me on my way to ski for Canada at the 2019 FISU World University Games this March in Russia! Your incredible energy and help is so very appreciated, and I thank you for being a part of this journey".
Congratulations to Alex who is such an inspiration to all the young runners and a perfect role model. You will have a large following that will be tracking your race and hoping you bring home THE GOLD!
[metaslider id=12367]