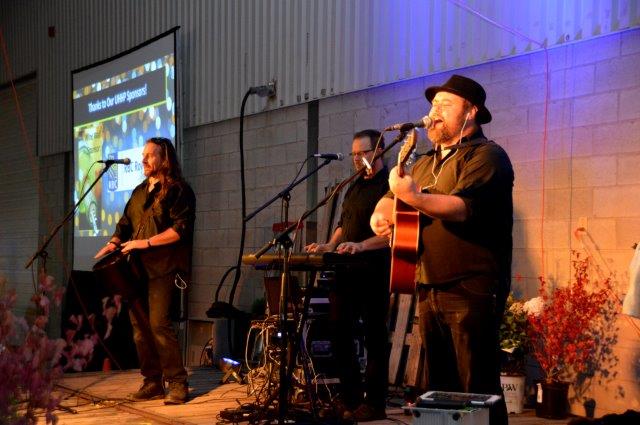 My very busy fall schedule of events began on Saturday, September 15, with the Orangeville Rotary Club "Fall Fest". This event took place at Lynbrook Family Golf Centre. The golf tournament began at 12:00 pm and concluded with the annual golf ball drop which occurred at 3:30 pm.   Following the tournament there was a barbeque and bar.  All the proceeds were for Wellington, Dufferin, Guelph Habitat for Humanity. The second option was to attend their 1st annual pig roast with live entertainment being provided by the Camp Fire Poets. The food was amazing so hopefully this event will continue to grow in popularity.
The following weekend I was up bright and early to take photos for the annual Chase the Coyote Trail Run which is held at Mono Cliffs Provincial Park. Event organizers, Jodi McNeill and Norman Nadon, had me stationed at the "outlook" which is one of the highest points along the Bruce Trail within the park. I arrived at 6:30 am patiently waiting for the 50K runners to arrive. At this advantage point I was able to take numerous sunrise photos. I even captured a wonderful photo of the City of Toronto skyline with the CN Tower in full view.
The race was a tremendous success with runners competing in the 50K, 25K and 12K races. The racers received beautiful, newly designed Chase the Coyote medals along with trophies for the first place finishers in the various age categories.
On Saturday, September 22, I was the event photographer for the 2nd Annual Ultimate Habitat House Party for the Wellington, Dufferin, Guelph Habitat for Humanity. This year the event was held at the Orangeville Agricultural Centre. With almost 300 in attendance the event included the Camp Fire Poets, Oyster Bar, Wine Rack Draw, Silent Auction items, Live Auction and a wonderful meal prepared by Lavender Blue Catering. The Master of Ceremonies was highly entertaining and proficient at getting the crowd to bid on the live auction items. The Ultimate House Party Committee members deserve a lot of praise and thanks for organizing and hosting such a wonderful event for a much needed cause in Orangeville.
[metaslider id=14442]