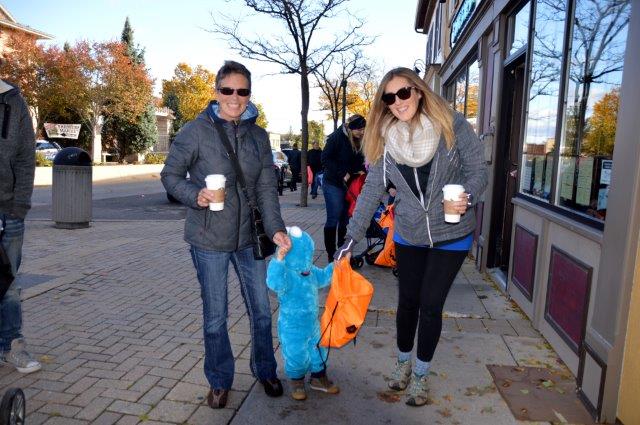 The month of October has a been a great month for festivities here in Orangeville.  MyFM 101.5 hosted a "Mystery Concert" last Wednesday and with the warmer weather last weekend, many could be found out enjoying the Taste of Autumn and Harvest Celebration.
MyFM 101.5 hosted their first "Mystery Concert" on Wednesday, October 17 at the Hockley Hills.  This sold out event featured the Spoons who were a very popular Canadian group in the 1980's.  Their performance featured some of their greatest hits such as Romantic Traffic, Nova Heart, Old Emotions and Tell No Lies.  For many of the lucky attendees, this Mystery Concert brought back fond memories of their youth.
The Rotary Club of Orangeville Highlands hosted their annual Taste of Autumn at the Best Western PLUS Inn and Suites on Saturday, October 20th.  The event featured live and silent auction items, champagne reception, late night port and cheese tasting as well as live entertainment provided by Old School.  This year the funds were in support of the continued development of the outdoor amphitheatre located at Island Lake Conservation Area, Habitat for Humanity and the Medicine Wheel at Bravery Park.  The meal was exceptional and the event was sold out.
The Orangeville BIA held a very exciting Harvest Celebration on Saturday, October 20th to mark the closing of the outdoor Farmers' Market.  From 10:00 am until noon, children ventured up and down Broadway collecting candy treats from all of the local merchants.  Broadway was a beehive of activity with the sidewalks flooded with adults and children.  Everyone was given an opportunity to vote for their favourite scarecrow in the competition sponsored by the BIA.  Numerous carved pumpkins were also on display.  Face painting and a petting zoo were also featured.  The warm weather certainly was a major factor in the excellent turn out.
[metaslider id=17087]