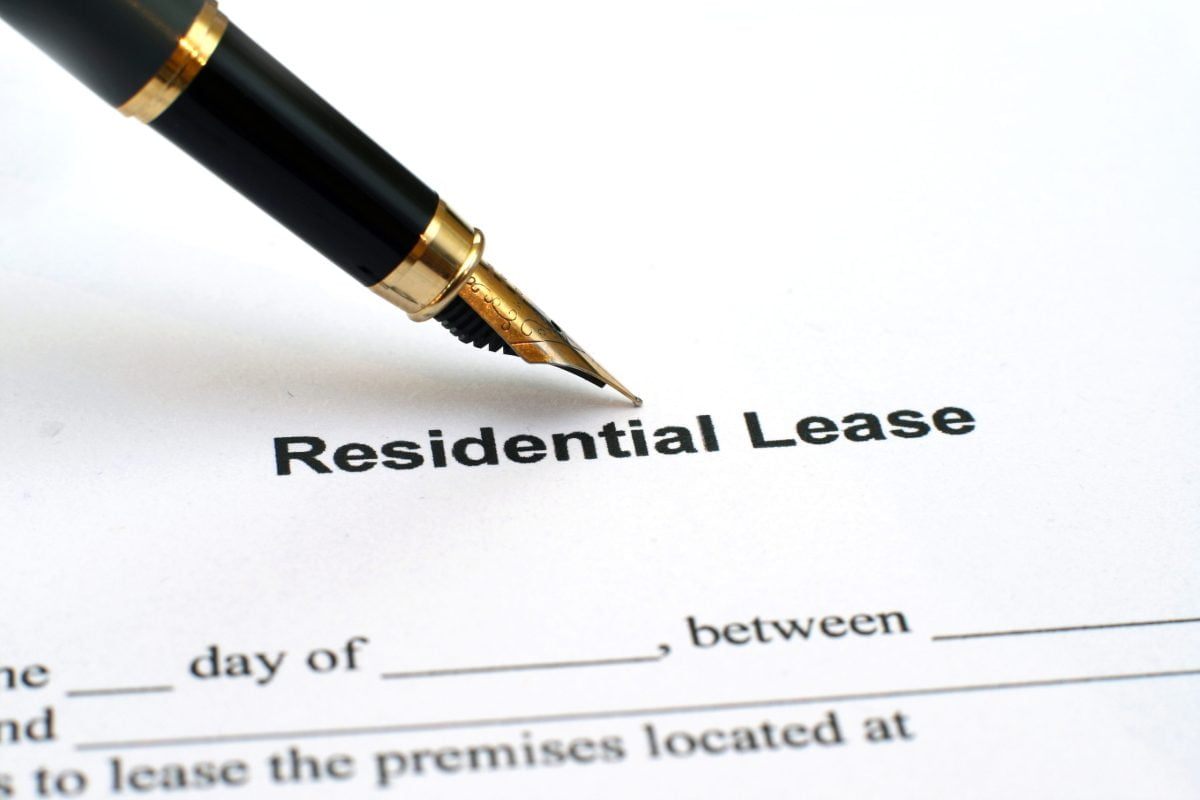 Did you know that if you're looking to rent out your Dufferin County home or apartment that you are now required to use the Ontario Standard Lease Agreement?
In 2018 the Ontario government introduced the Standardized Lease Agreement.  Prior to its introduction landlords in Dufferin and in all of Ontario, could draft their own agreements as long as they followed the rules set out by the Residential Tenancies Act and the Ontario Human Rights Code.  The problem was, many landlords didn't follow the rules or used wording that was confusing to the tenant.  Not having standardized forms enabled landlords to write the lease however they saw fit. As a tenant you would have no idea what was accurate or legal for that matter.  As a landlord you could expose yourself to risk.
The new standardized lease agreement is quite straight forward and aims to protect both the tenant and the landlord.  The agreement consists of 13 pages and as of April 2018 must be used when entering into a written residential tenancy.  Section 15 gives the landlord the ability to add additional information and clauses specific to their property or rental.
A copy of the lease can be found HERE for your reference.
The lease is quite straight forward but I'll break in down for you.  It contains 13 pages in total.  Pages 1 through 8 needs to be filled out by the landlord and the tenant;
Section one is where both the landlord and tenant fill out their personal information.  Names, address etc.
Section two names the location of the unit/property.
Section three is where the landlord provides contact information to receive notices etc.
Section four outlines the duration of the tenancy (dates).
Section five outlines the rental amount (how much).
Sections six covers which utilities are included in the cost of rent.
Sections seven states any rental discounts (sometimes a landlord will discount rent for services the tenant may cover at the property).  They will be established between the two parties.
Section eight covers deposits. This cannot be more than one rental period (week/month).  Contrary to what many believe, this cannot be used as a damage deposit.  It can only be applied to the last month's rent.
Section nine relates to a key deposit, if there is one.
Section 10 covers smoking rules.  A landlord can attach additional pages if there are to be rules.  It is unlawful to smoke in any indoor common area of a building.
Section 11 applies to tenant insurance.  It is mandatory for a tenant to have liability insurance and if the landlord asks for proof, the tenant must supply it.  Contents insurance is optional.
Section 12 outlines changes to the rental unit.  The tenant is permitted to install decorative items such as curtains and pictures; however, any changes to the unit itself, must be approved by the landlord.  It is ALWAYS best to get things in writing to avoid any issues that could otherwise arise. There is reference here to section 15 as well.
Section 13 addresses maintenance and repairs. It states that the landlord must keep the property in good repair and comply with all health, safety and maintenance standards.  The section also outlines that the tenant and their guests or any other person who lives in the unit is responsible for damage due to willful or negligent conduct along with the ordinary cleanliness of the unit. It also references section J of the attached appendix.
Section 14 refers to subletting.  Section P is referenced here.  Subletting is when a tenant requests the ability to assign their lease to another person. Landlord consent is required.
Section 15 covers additional terms and if required, additional pages can be added.  They must be agreed to by both parties and be written in plain English and cannot take away the rights and responsibilities under the Residential Tenancies Act 2006.
Section 16 relates to changes.  Any changes to the original agreement must be agreed to by both the landlord and tenant in writing.
Section 17 is where each party signs and dates the agreement.  It also states that the landlord must supply the tenant with a copy of the executed agreement within 21 days.
The proceeding pages, 9 through 13 contain an Appendix: General Information.
The appendix sets out basic information and provides contact information for the Landlord and Tenant Board.  Information such as when to use this form, renewing and or ending a tenancy, giving of notices, increases and decreases, disputes and much more. It references 21 points and is labelled letters A-U.
Whether you are a landlord or a tenant, it is your responsibility to know what you are signing. This new simple form makes it much easier to understand.  If you need advice, call the Landlord and Tenant Board for clarification.