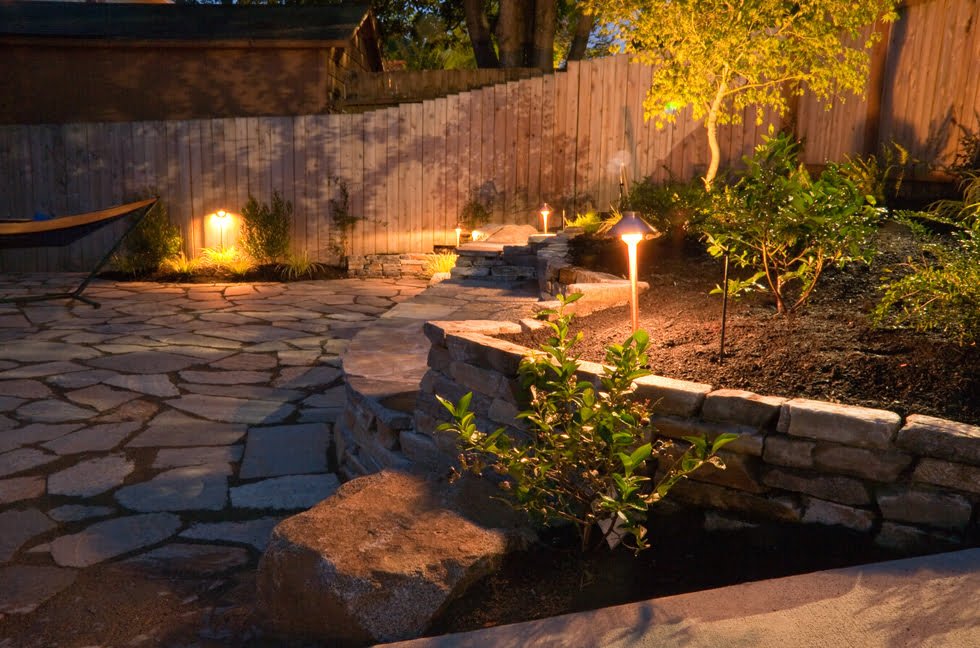 Spring is here and with only a few days under our belts it has many of us thinking of our outdoor spaces. What is your first impression of your Shelburne home when you pull in your driveway?  Does it look like a home well cared for?  Does it reflect the same pride as inside your home?  Or is your railing falling over? Could it use a coat of paint? Does your front door say welcome to our home?  These are just a few questions to ask ourselves.  From the curb appeal to outdoor living spaces, it's important to look at them all as these outdoor spaces are an extension of your home.
Let's start with curb appeal.  What is your first impression when you pull in your driveway?  As the saying goes, you only have once chance to make a good first impression.  Be sure to look at everything.  There are so many things you can be do yourself.  Give the front railing, door and even garage door, if need be, a quick coat of paint will freshen up the exterior of your home. Visit your local Home Hardware or home improvement store to make sure you prep and use the right paint is always a great idea. Cleaning the windows inside and out is a great spring task when it's warmer out. Even giving the entire exterior a wash using a power washer to wash away all the dust and debris is a great idea.  Changing the porch and garage lights to a fitting size and luminous effect to light up the house will make your home stand out even in the dark.  Adding a few pot lights around the exterior directing light downwards gives the home a completely different look. I think when you drive by a house a night with pot lights it almost has an elegant appearance.
Accessorize your home with some hanging plants and outdoor furniture to add a little colour to your front entrance and make it more welcoming.  Add a Welcome mat to the front door with a funny saying, picture or bright colours to give your guests a little smile. If you live in town, you may have a community mailbox so adding something like a crate or stand alone mailbox to the front door to collect your local newspaper or other mailings being delivered to your front step is another great way to keep your entrance way tidy.
Keep your lawn groomed and add low maintenance plants, such as perennials, to your garden will enhance curb appeal.  If you don't have a garden, place a couple of potted plants in the front.  Visit a local garden centre like 10 & 10 Garden Centre in Mono to get advice on the plants that will be best for your location and your ability to keep them alive. I have learned how to keep house plants alive but maintaining a garden is not my forte. I have minimized the plants to a few flowering and mostly mulch and green plants like hostas, then add potted plants for a pop of the colour.
Many homes have walkways leading to both the front and the back of the home.  Inspect patio stones to make sure they are level and not creating a tripping hazard and that they are in good condition.  Using solar lights along the walkway, not only for safety but also is visually inviting.
Make the back of your home a reflection of the front with the same level of curb appeal. Start by adding hanging baskets to the gate area and making sure the gate is in good repair. Add a few potted plants or garden with the same level of plant care as you are willing to do to the front. Make designated areas for sitting in the sun, having an umbrella or shaded area, a dining area and a BBQ area. Use comfy furniture with a table perfect for a cup of tea or glass of wine or adding a propane fire table or candle lanterns for the evenings after a long day.  This will give the yard a living space everyone can enjoy. After all outdoor living spaces are an extension of your home.
It's important for you to keep in mind that anything you add to the exterior of your home is going to need attention and cleaning to keep it looking great all spring, summer and into fall. So adding flowering plants or low maintenance shrubs will depend on the time you will put in all season long.  If you have the ability to hire someone to help with some of the task, that will make it a little easier.  After all, you want to make sure the time you have in those areas is also enjoying it as well.