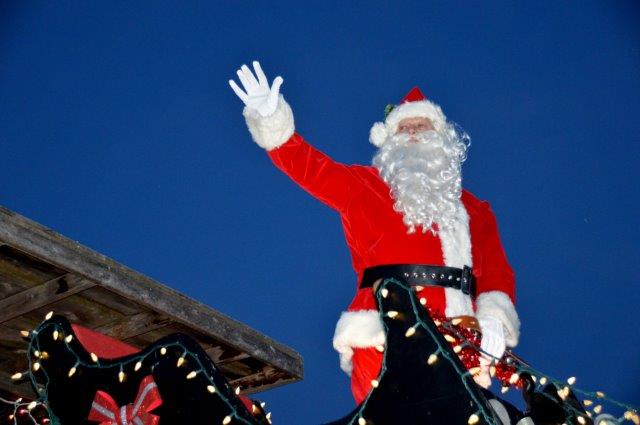 This past weekend was filled with lots to see and do in and around Orangeville.  Parades, the 30th Annual Candy Cane Fair and the 21st Annual Victorian Christmas are to name a few.
The weekend started with Moonlight Magic attracting large crowds on Friday night. The ever popular Tractor Parade of Lights was one of the many featured attractions. There were numerous other activities which included the always popular David Nairn's reading of the Night Before Christmas.
On Saturday, Headwaters Auxiliary hosted their 30th annual Candy Cane Fair. One of the featured attractions was the kids' gift shop. At the gift shop, children could purchase a token for $2.00 and pick out a gift for a family member. Once they had selected a gift or gifts, there were volunteers ready and eager to help with wrapping. Of course, there was the ever popular photo with Santa for only $2.00. Children were also greeted by Mrs. Claus who was frequently requested to participate in some family photos.
Following the Candy Cane Fair, Santa had to pack his bag and sleigh to attend the Kin Club's annual Santa Claus Parade. The parade started at 4:30pm which allowed families to see the start of the parade in daylight. Darkness had set in once the parade reached Broadway so those families got to see the floats all lit up with lights. This year's parade was highly successful with large crowds lining all of the streets.
This past weekend also included many bazaars and Theatre Orangeville's 21st Annual Victorian Christmas which was a tremendous success.
With record attendance at many of the weekend events clearly demonstrates the vast community support in Dufferin County which is one reason I love living here!
[metaslider id=17544]