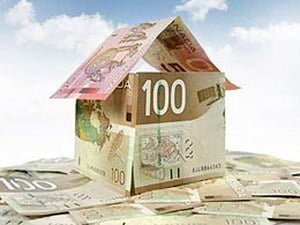 Are you looking to invest in the Orangeville real estate market? More and more Canadians are realizing the value and benefits they stand to gain by diversifying into other investments other than the stock market. Apart from helping one build wealth, property investment is considered an important part of an individual's pension, especially where you're not adequately covered by a workplace retirement benefit plan. However, this type of investment also has its own risks and it's important to consider a few things to avoid making a costly mistake. Here are some important things to consider when investing in the Orangeville real estate market.
Tips on investing in the Orangeville Ontario real estate
1. Determine your goal
Generally, it's extremely difficult to come up with an effective game plan for any real estate investment at all, if you don't know exactly where you wish it to take you. Is your objective to create constant cash flow for retirement income or else a "do-it-yourself pension"? How much do you expect to get per month or per year? Or are you looking to create equity growth that can yield regular cash lump sums? Try to be specific and come up with figures and time-frames! Most importantly, make certain that whatever expectations you have are realistic.
2. Choose a strategy
Another tip for investing in the Orangeville real estate market is to select the best investment strategy that will help you achieve your objectives. There are several strategies you can use; Buy and Hold, Fix and Flip, and Buy, Fix & Hold. More that each method has its own pros and cons and it's wise to weigh these before making a decision. Moreover, you need to find out whether you're comfortable with the time frames and process for each strategy.
3. Make a comparison
Before deciding on which property or properties to buy, look at the numbers on each option available. Always try to be realistic or conservative (where needed) about things like costs & expected returns on the investment. Some of the costs you should compare include the mortgage & tax payments, unpaid utilities, budgeted amount for expected costs and an estimated vacancy allowance.
If you notice that property requires a few upgrades or fixes, include the numbers in the estimates. Once you have the numbers, you'll find it easy to look at each property both logically and un-emotionally, which will in turn help you make an informed decision.
4. Talk to an Orangeville real estate expert
Talking to a knowledgeable REALTOR® who has vast experience handling different investment properties in Canada can help you find potential properties. Since you already know the kind of properties you're looking for, it will be easy for the REALTOR® to find the best options, favourable deals, and ideal geographic location for you.
5. Think about your financing
Many people typically assume that since they have equity in their homes, or else have great credit, they will automatically qualify for mortgage financing. However, this does not always happen and lender requirements tend to change from time to time. To avoid jeopardizing a potential purchase, you need to identify a lender (or lenders) who will lend you the money you need and how much you'll need up front. In addition, it's important to figure out how to plan your financing to avoid losing even a cent of the money in the Orangeville market.
The increase in value in homes in the area have made investing in the Orangeville real estate market a good investement in the past decade.