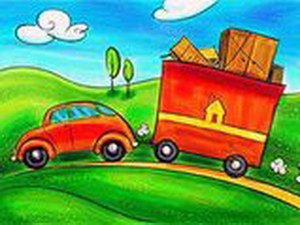 Orangeville Ontario is a relaxing platform compared to living in the GTA and it is only an hour from Toronto.
When processing your move during the summer months there are certainly suggestions and tips to making the process easier. These simple and informative steps lead you to your new front door with quiet purpose and a moment of relaxation and connection.
These seven tips and suggestions will have you fitting beautifully in your new Orangeville home.
Visit your Orangeville neighbourhood before finalizing your move. You will find the neighbours to be charming and know the area of your immediate new dwelling. This will help you in finding the diners and restaurants as after your move, a delightful dinner in town can cure the moving hunger.
Speak to local movers and determine their level of assistance in understanding if they can help you move prior to visiting a company in your old neighbourhood. This building a community communication contact point.
Visit and register your kids with the local Orangeville schools. There are two public elementary school and two public secondary schools here in Orangeville Ontario. If you'd prefer a private or a French school, both are available within a 20 minute drive away.
Review your yard and landscaping. Orangeville has excellent landscaping companies to help you trim or remove any trees. There are wonderful local shops to purchase seed and sod to become the envy of your neighbours.
Connect with your community by attending events. Come to know the events such as festivals that come into town. In addition, if you are bicyclist find out about the Blues & Bikes Show & Shine event which occurs annually. Summer events are a great way to say hello to your new living space and make long-time friends.
Considering a pool to escape the summer heat? Work with the local counsel to determine proper license and practices. Improvements are always a fantastic aspect for your home and invite the neighbours over for a meet and greet swim and feast.
If fitness is part of your life, you will thoroughly enjoy the

walking trails offered in Orangeville

. Contact local gyms to find out about any summer specials for you and your family.
These are suggestions and tips to prepare for your move to Orangeville Ontario. You will enjoy the environment from swimming, canoeing, fishing and hiking. This scenic small town sentiment is the perfect settlement for you and your family.