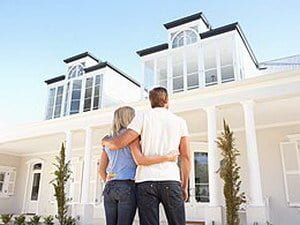 For many people, purchasing a home is a dream come true. With so many options available, finding the ideal Orangeville home can be a daunting task especially if you don't understand the Orangeville real estate market. Incorporating the assistance of a professional real estate agent can help find homes for sale in Orangeville and ensure you make the right decision. Since buying a home is a huge investment, every homeowner has several issues to deal with. These include:
Setting a Time-frame
There are many variables involved in the Orangeville home buying process. Therefore, it takes time to find and purchase a good home at the right price. A normal home buying process takes about three months and includes the home loan approval process, assessing and comparing homes, making your offer and closing the deal. The mortgage approval process can take up to a month.
Loan Approval Process
In many cases, the most difficult part of purchasing a property is the loan approval process. A professional real estate agent can guide you through the process, but you should prepare in advance to make the process trouble free. The first step is to ensure you have a reasonable budget. List all your expenses and scale it down based on your income. You also need to reduce your credit cards debts. Start collecting all the documents you might require, including your bank statements, credit report, tax returns, child support records and pay stubs, to name but a few. Obtaining a number of quotes can allow you to evaluate and compare home loan quotes and find the best deal for you.
Costs of Buying Homes for Sale Orangeville
As mentioned above, home buying is always a complicated process and many people are shocked to discover that they are paying more than necessary for a new home. In order to buy your home at the right price, it is important to familiarize yourself with all the costs before purchasing any homes in the Orangeville area. It involves the actual costs of purchasing a home, including the primary installment, mortgage payment and various charges. These charges are mainly linked to your lender and some are tied to purchase the home itself, and they include registration charges, home inspection charges and relocation expenses such as purchasing furniture, transport and any refurbishments you might need to make. In addition, leave room for closing costs. These are just a few of the many costs that are involved in the home buying process and professional Orangeville REALTORS® can guide you through the entire process.
Finding a House That Suits Your Needs and Expectations
Before you start viewing Homes for Sale in Orangeville, come up with a list of the most important features as well as extra features that you would like the house to have. The most important features usually include the number of rooms that can accommodate you and your family, garden size, location and any special needs. Some extra features you may like include landscaping, bay windows, architectural style and the like. Understanding your needs and wants will help you find the ideal home for you and at a good price.