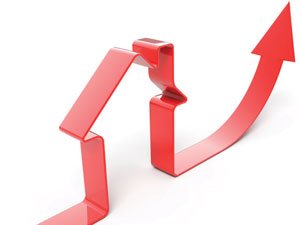 People who are thinking about either buying a new home or selling an existing one in Orangeville will find that the current trends in real estate are considerably favourable to both options. This is because buyers will find that low interest rates and a good selection of properties makes it affordable and easy to invest in a new home, while sellers are seeing good market prices and swift movement across the market. Other benefits to these strong Orangeville trends in real estate include that sellers will be able to find a new abode and relocate with speed.
The biggest trend that is offering this positive temperature to both buyers and sellers is growth. Development of land and revitalization of existing neighbourhoods are all conducive to movement and progress, and this can set positive precedent for all parties. Since buyers and sellers may have different goals in mind, it can be helpful to look at the real estate trends more closely, before making any life altering decisions.
Developing Living Space
One of the reasons that so much new development is occurring is because the current social trend is leaning towards movement away from more urban areas and into the suburbs. This is also tied to a larger percentage of the population that is considering more rural living as a way of life, including couples who are starting a family and retirees who are looking for peaceful yet vibrant communities. As a result, sub-divisions are rapidly becoming prime real estate, with modern construction and amenities as well as natural environments.
Homes in Orangeville subdivisions are also in demand since they offer a cohesive community that can benefit social interactions. Even in neighbourhoods that are newly established, the planned designed incorporates safety, community, and convenience into the format, so that new residents can become active parts of this burgeoning culture. Many of these developments are also ecologically minded, with green construction, energy efficient designs, and provisions for land conservation. This makes for an attractive living space that is also quite current.
Rediscovering Foundations
Another current trend that is responsible for the strong Orangeville real estate market is community revitalization. This approach takes the best aspects of an established neighbourhood, including culture and history, and updates the structures and the environment for modern living. As a result, older homes with classic architecture and larger lots are being refurbished for efficiency and comfort. This type of growth is also economically sound, and opens up new options for buyers and sellers alike.