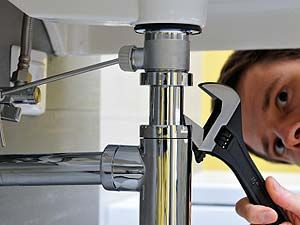 With the extremely active real estate market happening here across our country and locally within Orangeville as well, many Canadians are contemplating whether they should "cash" in and sell in this lucrative market. Then they are left with the question, where do we move to? For some, this is a great time to capitalize on the market and downsize. With our retiring baby-boomers, many are looking to relocating to smaller (more affordable) communities where they can slow down and enjoy. While some are not quite ready for retirement and relocation is not an option, the prospect of finding a smaller more manageable property at an affordable price is quite difficult. Renovating may be the answer.
About 10% of Canadians have decided to renovate this year. Renovations can be very exciting for some and truly overwhelming for others. Things to consider when renovating Orangeville homes, is this for your personal preference and to increase your enjoyment in the home or is this to increase the resale value in your home.
The first thing to do is to develop a plan. You may have to stage your plan over a period of time, but it is key to have a plan to start with. The next step is to budget. This is where things can really go off the rails. Make sure to get written quotes from qualified local contractors. As professional REALTORS® in the Orangeville area, we have an extensive list of competitive, reputable contractors. Ask for referrals from your contractor. Even with a quote always, have a contingency fund for the "unexpected" in the renovation. It is always better to be prepared for the worse and not need it, than to have an unexpected expense that halts the project.
Keep in mind when renovating, that not all home improvements give you full return on your real estate investment. The three top improvements continue to be:
1. Painting
2. Kitchen remodeling
3. Bathrooms
The biggest return on investment is simply — Paint. However, this means neutral paint colours. Careful with bold colours or too many different colours in the home as this can negatively impact your resale
Kitchens are the heart of the home and do give you anywhere from 75% to 100% return on investment. Again, this is within reason. The value of the renovation should be appropriate to the value of the home. Another rule of thumb for best return on investment is to stick with classic styles as opposed to current trends. This becomes a personal choice. If you are wanting trendy, then keep in mind it will date your home sooner than a classic style.
A simple bathroom renovation with neutral fixtures can offer a huge return on your investment. Be careful when making selections in this area as there is such a range in pricing but the function is all the same!
There are some renovations people like to do to their home but must accept the fact that they do not necessarily add as much value as they think. They would be things that they are doing for themselves and for pure enjoyment such as:
1. Swimming Pools
2. Over Improving the Home for the Neighbourhood
3. Extensive Landscaping
4. Highend Upgrades and Fixtures
5. Wall-to-wall Carpet
6. Invisible Improvements
The first 5 on this list make sense and do not need explanation. Number 6 may need to be clarified. Invisible improvements include heating, air-conditioning, increased insulation, windows etc. These are big ticket items. They do increase the "value" in your home but not dollar-for-dollar. To buyers these items fall into the category of regular home maintenance and not necessarily investment in the home.
So if you are one of the many Canadians thinking of making some changes in your home over the next year, we suggest it might not be a bad idea to contact your trusted Orangeville REALTORS®, The Mullin Group, and discuss your plans. We have an extensive list of contractors and service people we would recommend for your project. We are very knowledgeable in what buyers are looking for and what they do not like. For the simple investment of a cup of coffee, we may have some ideas and suggestions that will net you a large return on investment in the end.