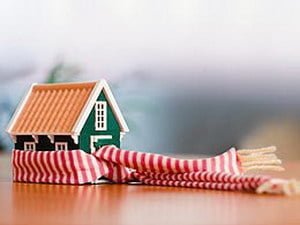 During the winter months selling your house on the Orangeville Real Estate Market can be slower than during the warmer months.
At times it can feel like you will never be free of your home. And, if the sale of your current Orangeville Home is the only way you can move on, it becomes even more important to secure a successful sale.
Perhaps one of the best ways to quickly sell is to do some winter staging. Staging your home means setting it up so that prospective buyers are able to immediately get a sense of how they might envision your home as their own.
Follow these simple tips to immediately increase interest in your Orangeville Home.
Make Room – move out everything that pertains specifically to you or your family, including photos, knick-knacks, etc.
Keep Festive Decorations Neutral – prospective buyers do not want to be entertained with lots of festive decorations. Keep the staging decor limited with just a hint Christmas decorations here and there.
Use Mirrors – adding mirrors to each room gives the illusion of more space and more light, two things every prospective buyer will love.
Details are Everything – setting the dining room table, putting fancy soaps in the bathroom, baking some delicious cookies to leave out on the kitchen counter, and lighting a few lightly scented candles are just a few of the things you can do to create inviting and memorable details.
Keep snow and ice at bay – if a buyer cannot get in easy to your house it will not sell. That means keeping walkways and driveways free of the white stuff!
Take advantage of natural light – at this time of year, if you are showing your house after work, you will be showing your home totally in the dark.
Keep it Warm – before buyers do a walk through, adjust the thermostat to a warmer temperature to make your home more warm and welcoming.
If you are struggling with staging your home contact local Orangeville Real Estate Agent can help you make all the right decisions to help you close on a sale quickly.