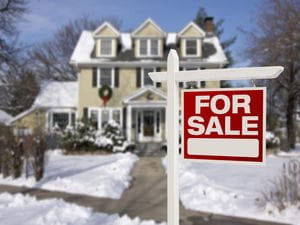 Most people would think that it is not a good time to sell a home over the holiday season of November to January. There really is not a bad time to sell your home. There may be some different planning when selling during this time however. People sell for many different reasons… job relocations, changing family dynamics or whatever the reason. If you have made the decision that you do want to sell over the holidays, here are some simple tips to help with the sale.
Top 5 Tips for Selling Your Orangeville Home During the Holidays
1. Hire a Professional Realtor
The number one tip is to hire a trusted, local, professional realtor. You want someone that will be available to you during the holiday season. You want someone that won't be too busy for you with their own holiday commitments. You want someone that will work as diligently in December as they would in September. This can be the best time to list as the buyers that are looking are genuinely wanting to buy a home (otherwise they would be busy with holiday planning as well). We do not get people who are just looking for something to do on a weekend, to go look at homes for sale but people who are in the looking circle.
2. Decorate but Don't Go Overboard
Decorating your home is a great idea but remember the saying… less is more. Keep the decorations simple and elegant. A tastefully decorated home can really showcase your property and make it feel homey, so another family can imagine living and celebrating the holidays here. Remember curb appeal is important too. A nice door wreath, some greenery in urns and some subtle lighting can be very nice. This is NOT the time to replicate the Griswold Christmas!
3. Price the House Accurately
The current market conditions dictate the best approach to selling your home for maximum dollars is to price accurately and create an environment to receive multiple offers. Pricing too high can ultimately cost you money as your home will appear to be on the market too long and buyers will wonder "What's the matter with this home?" Pricing accurately will drive the right amount of traffic through your home to generate offers.
4. Professional Photography
If you have a real professional realtor, they will certainly spend the appropriate amount of money on marketing your home and will invest in professional photography. If your real estate agent thinks that taking a few photos with their "new" I-Phone is professional…well enough said, go back to point #1.
5. Make Your Home Inviting
In our area, the holiday season means winter…cold! Turn up the heat and turn on the lights. You want people to feel cozy and warm and want to stay inside your lovely home. You don't want them freezing and rushing to leave your home because they are too cold and damp.
These are some very simple tips but can result in a large return on investment. If the goal is to sell your Orangeville home over the holiday season, then let's do it correctly. Hire a professional