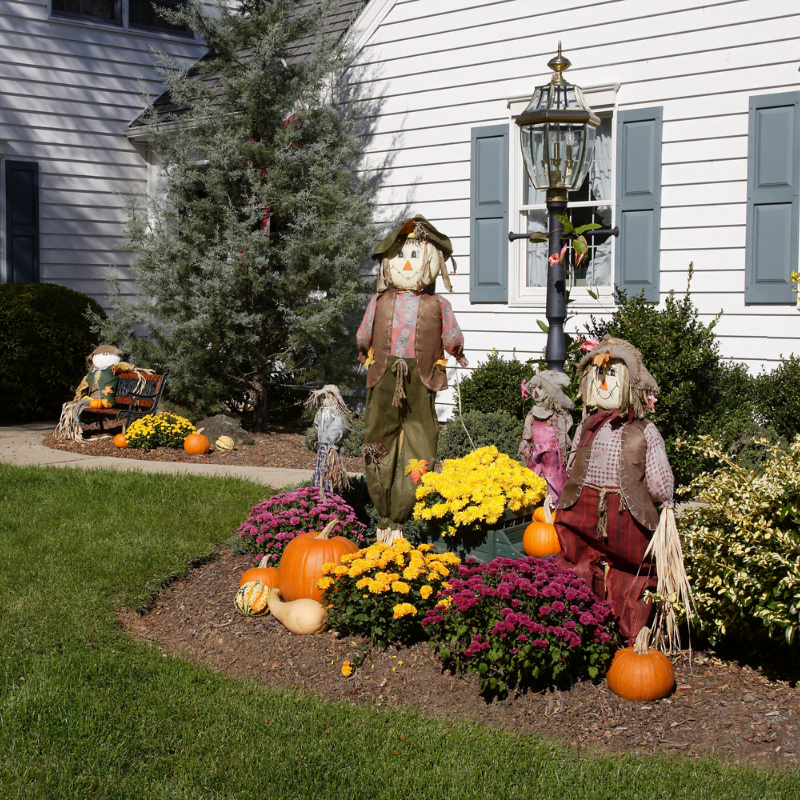 ,Are you are considering selling your Grand Valley home in the fall or winter months? There are always buyers out there, just maybe not as many "tire kickers" as in the spring or summer. In most cases people who need to buy for reasons like job change, needing more space, downsizing, or relocation are looking all year round. Moving in the winter can have its challenges when it comes to showings and receiving offers, this just means that it requires a little more time and patience on the seller's part.
One of the challenges when selling your home during this time of year is that it tends to get dark earlier.  In the spring and summer months we have flowers and plants blooming, green grass and inviting porch furniture. Fall months we still have Mums, the colourful backdrop of changing leaves, pumpkins and fall decor; but, it also comes with gloomy skies, cold winds and rain. It is important to keep blown garbage, fallen leaves, dead flowers and plants cleaned up to maintain curb appeal. Keep all outside lighting in good repair with new bulbs so you can see the exterior and have a safe walk up to the front door.  Make sure your walk way is clear leading up to the front door and it has a welcoming appearance.
Let's not forget about the other outdoor areas of your home. Backyards need the same attention as the front keeping the lawn cut, gardens and trees trimmed back or covered and clear of any debris. If you have a dog using the yard, keeping that cleaned up is another thing to add to your list. Keep the appearance of patio furniture appealing or packing it away for the year.  Having a pool company come out to give it a green flag when it comes to condition and operational state before you close isn't a bad idea.  This shows potential buyers the pool was inspected before closing.  Also, all pool accessories should be put away and stored for the winter months.  Don't forget to cover your pump and heater if they are not inside a pool house. If you have a gazebo or sitting area that is a feature of your home, assure there is a clear path for potential buyers to see in order to appreciate its added value. And don't forget to cover the air conditioning unit while you're at it.
Moving inside the home, potential buyers coming into your home will have wet, dirty shoes.  A good size door mat made for fall and winter elements is important as it provides a place for wet footwear.  This will help keep the debris on the mat instead of your floors. Changing light bulbs to the right wattage and design will enhance the brightness inside for evening showings.  Add a splash of the beautiful fall colours inside with some cushions, flowers and throws will give you that nostalgic touch.
Whether it's inside or outside the home, you only have one chance to make a good first impression when you are selling your home.  Take advantage of the beautiful fall colours and décor to enhance both the curb appeal outside and add splash of colour inside.