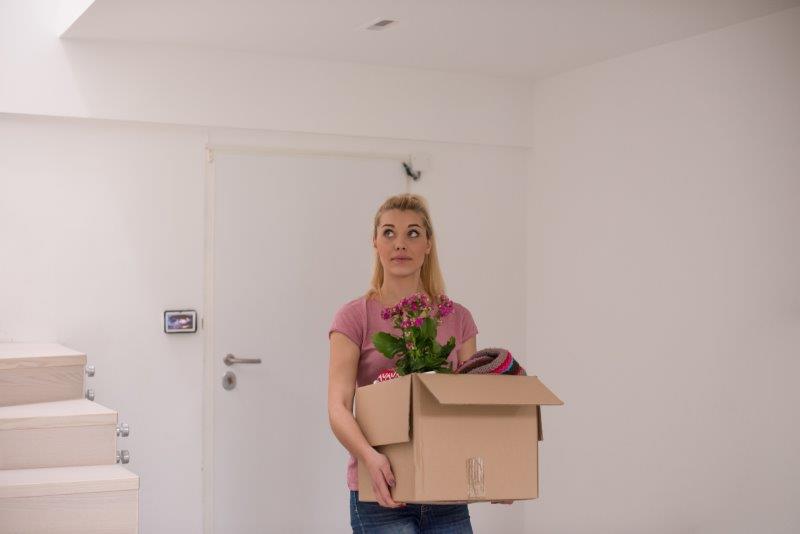 With current market conditions, homeowners are asking themselves should we sell? Is it best to stay put?  I've heard one seller say "how much juice can you squeeze from a lemon".  She was not referring to her home being a lemon but to the fact that homes in neighbourhoods typically have a ceiling for the age and neighbourhood. Also the fact that homes are rarely one-size-fits-all.  As your life changes, so can your housing needs. At some point, the big question arises: Should we stay or should we move?
A layout that works for a first-time buyer can seem ridiculously small as soon as babies arrive, perhaps a fur baby or two and now trying to work from home. Many people have been asking themselves over the past 8 months should we stay or should we move?  There are many things to consider when making this type of big decision.  Make sure it makes sense financially and make sure you have thought this trough thoroughly.  Here are some things to consider.
Does Our Current Home Meet Our Needs?
Many people have had to manage working from home in the past 7 months.  Presenting a major business proposal sitting at the kitchen table has not been easy for some.  Maybe your employment has changed.  Perhaps there will be new family members arriving in 9 months? Perhaps you have too much home for your personal circumstances.  One think I can be sure of in life is change.
Could You Revamp What You Already Have?
If being cramped in your current living space is the problem, perhaps a renovation could easily address this issue. Perhaps an addition, finishing a lower level, adding a second story or just revamping current living space into a different use.  This is very difficult for some people to visualize their Orangeville home as something different.  This is where a designer or contractor can be of major importance.  You may be able to imagine your new home, but it may make more sense to just move to a home that has everything you need already.  Funny, I think there is a show about this….Love It or List It!
What is Happening in the Orangeville Real Estate Market?
Well I don't think it is much of a secret that the Orangeville Real Estate Market is on fire at this present moment.  There is a lack of inventory and extremely low interest rates that is fueling the fire so to speak.  People were very concerned when lockdowns from Covid happened, with regards to the real estate market.  It remained strong.  People still needed places to live.  Some needed more space, some wanted out of busy congested cities to be able to easily socially distance and others felt financial pressure and decided to cash out and take a wait and see approach.  Whatever the reason, the market has been extremely active.  This is not the time to get lazy though with regards to selling.  If you have a true professional Realtor® working on your behalf, they will still insist on preparing the home and investing in staging, professional photography and not short cutting a proven marketing plan.  We know your home will sell, but we want you to get the very most for it.
Can You Part With Your Community?
Orangeville is a wonderful community.  It is just big enough to have all the amenities people would need but small enough to still get that rural community feeling.  We love our neighbours and couldn't imagine living any other place.  I know many people that would be heartbroken to move because of their friends they have made as neighbours. We have some of the greatest schools in the area.  Would your children flourish in another location?  Would they easily adapt at making new friends? If you have a medical condition, can you still have access to your medical care in another location? These are all things to contemplate when thinking of leaving your community.
These are all valid questions to ask yourself and discuss with the household. Best to look at all angles of a situation before making any decisions. We are always here to answer any questions and give you solid facts.  Over the years I have also learned that sometimes neighbours have embellished on what their homes have actually sold for.  You want to make sure whatever decision you make, whether to stay or make a move, it is best for you in long run.