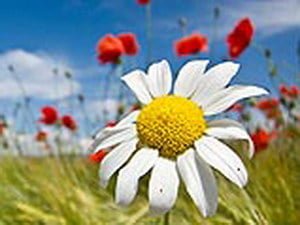 When the winter is over in Orangeville Ontario, it is time to open the windows and let that fresh air into your home. May is the month when most people start to do their spring cleaning to get their Orangeville homes ready for the summer.
The first step is to open those windows; the next step is to see what kinds of things the natural sunlight will expose. During the winter, we tend to let things like vacuuming and cleaning the drapes go.
When May arrives, it is time to steam clean the rug and take down those drapes to be dry cleaned. A thorough cleaning means moving the furniture out of the room and getting the entire floor cleaned. You will have lots of natural sunlight streaming into your home for months and you want your Orangeville home to look its best all summer long.
Outside it is a different story. Your lawn will take a month or so to really come to life. You can help it by spreading lawn seed to fill in spots that are not growing back and by getting rid of the weeds. In May, the ground is still soft, which makes it the perfect time to edge the lawn. Get out the weed-eater and start trimming down the areas around the back porch, the trees and any of the backyard landmarks such as a pool or a patio. The yard usually takes a while to get into shape, but it starts when you get to spring cleaning in May.