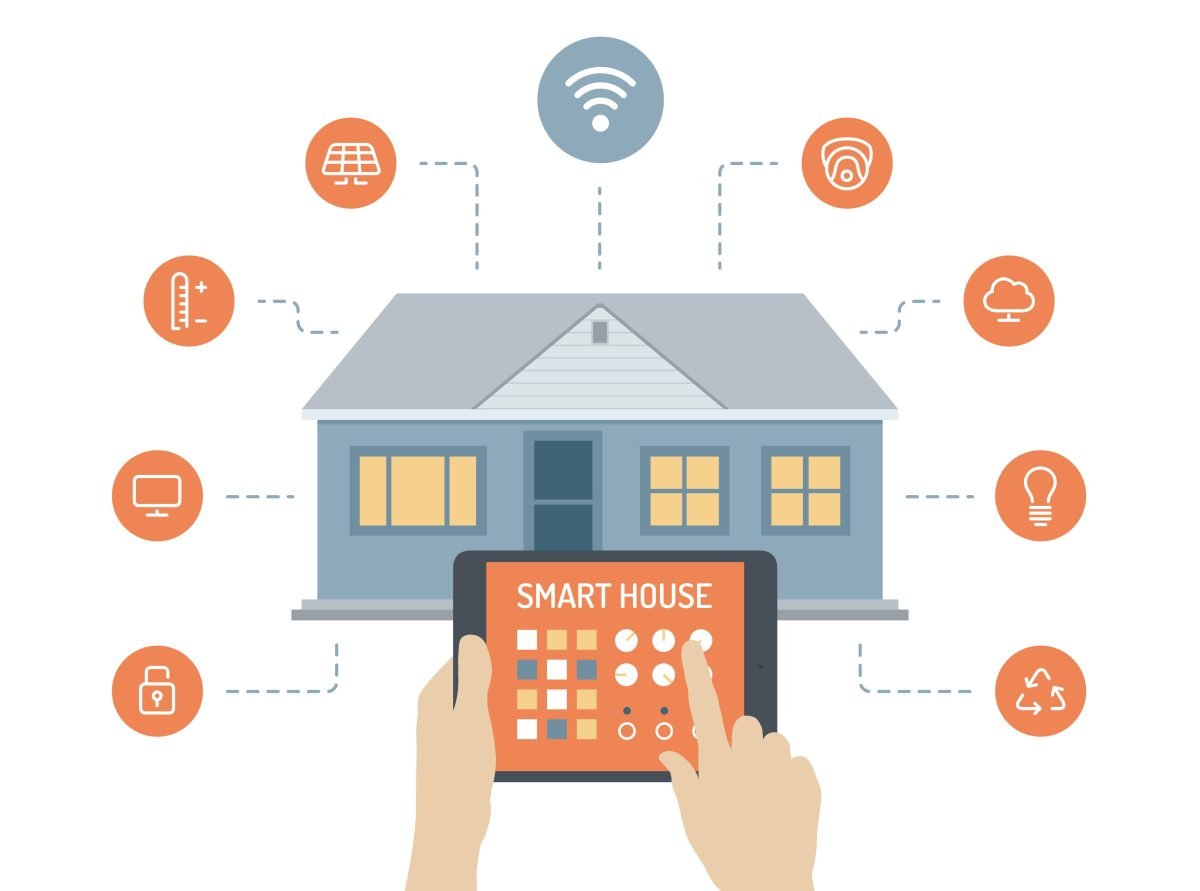 Technology is advancing faster than ever, things we'd never have imagined are now possible and advancing by the day, never mind the decade.  We can now do many things with the touch of a button.  From applying for a mortgage to monitoring the security of your Orangeville home, you need only reach for you phone.
While recently delivering pop by gifts in my Orangeville neighborhood, I encountered my first "Ring" doorbell. Knowing that the homeowner could see me as soon as I rang the doorbell, I pressed it and waited… no one came. I decided to give them a big smile and wave before dropping my little gift into their mailbox and carrying onto the next house. After crossing the road to return to my vehicle, I saw the homeowner pop out the front door and retrieve my gift.  Sneaky or smart?
Google Home can read you an audio book, control the lights in your home on command.  Great if your away from home for an extended period of time.  You can make a pot of coffee while you're still lying in bed.  It can search internet on command for that word you don't know how to spell, give you the weather forecast and change the setting on your thermostat before you head home from work. You'll require some attachments to get some of these features to work but you have to admit, this is pretty cool technology!
Wifi enabled door locks and garage door openers
Kids forgot their keys AGAIN!  Have a dog sitter coming to take your pooch for a walk?  With many of these smart locks you can unlock the door from your phone, it works via your Smartphone and is accessible to you whether you're at work or on holidays.  You can create a code and even a schedule that only allows entry to your home for someone with that code,  during that time.  You can do the same with some of the garage door openers, you're alerted when it's opened too.
Security Cameras
From door bells with cameras that stream to your phone to flood lights enabled with tiny video cameras, Orangeville home monitoring is available in so many options. Like my neighbor, you may not want to answer the door unless you're expecting someone, it can allow you to keep an eye on things if the kids are home alone.
Heat up or cool down the house before you head home from work, if only it could make dinner!
Technology may not be for everyone, but you have to admit that some of it is pretty cool. Have a gadget you can't live without, we'd love to hear about it.