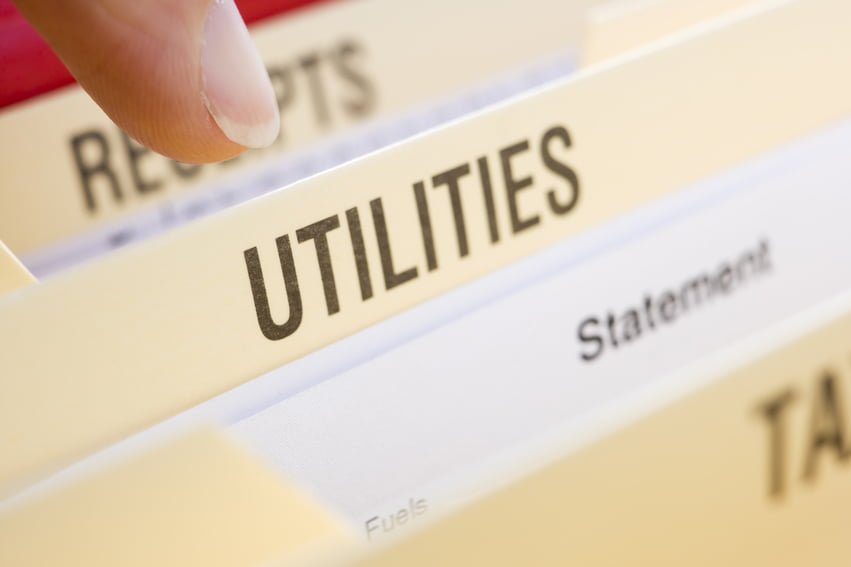 Sometimes our utility bills get a little higher than usual.  Especially now with many working from home, lights are on longer and water usage has increased. Now, more than ever, we need to find ways to cut back and save money on our hydro bill.
Orangeville Hydro has a chart informing us of peak times.  As of January 1, 2021, Off- Peak rates are 7pm-7am Weekdays, all weekends, and holidays; Mid Peak rates are 11am-5pm, and On Peak rates are 7am-11am and 5pm-7pm.  The On Peak hours are the times we want to use less and Off Peak hours are the best times. With that said, life happens and sometimes the only time we have to do things, such as laundry, are the on peak times.  Hydro One also has a downloadable guide to give you some ideas on how to save energy.
The Government of Ontario has implemented a hold on the price of electricity @ 8.5 ¢/kWh from January 1, 2021, until the now extended time February 9, 2021. This rate would be the same rate as the Off-Peak rate.
Then there is being aware of the PHANTOM energy we are using. Phantom energy is all the items we have plugged in all day even when you are not home to use them; such as tvs, phones and computers. Unplugging these items will help save a little. Using smart power bars where power bars are needed will cut back on some of that power going to devices that are plugged in and not being used.
Heat
One way to keep costs down is having a programmable or smart thermostat like a Nest or Ecobee. It allows you to program the temperature of your home throughout the day.  For example you can set the temperature at 18 degrees while you are out and while you are sleeping and then have it set for a warmer temperature when you are home.
Window coverings also can play a role when it comes to heating and cooling your home.  Opening drapes and blinds during the winter days allows sunlight to help heat your home; however, make sure that the thermostat is not in direct sunlight as this may interfere with the controlled temperature set.  Having drapes and blinds closed in the summer months will help to the house cooler and therefore not using the air conditioning as much.
Adding the plastic film to the windows and patio doors that you don't need to open during the winter months will help with cold drafts. Cold drafts also come through your range hood. Covering the range hood when you are not cooking will help stop some of that cold air from coming into the house.
Another place you can lose heat is through outlets and switch plates.  You can purchase insulating pads to insert behind the outlets and switch plates to prevent cool air from leaking in behind.
Duct boosters are another way to help get the warm/cool air to those troubled rooms. Sometimes we walk in a room and it feels colder than others in the house so we turn up the heat, we can avoid this through the use of duct boosters.
Changing your furnace filters and having your ducts and furnace cleaned will help cut back on how often your furnace fan is running to maintain your preferred temperature. Making sure there isn't any furniture obstructing the air flow from your vents is also very important. If you have a basement that isn't frequently used, closing the ducts to those rooms or areas of the home will help cut back as well.
The direction of the ceiling can affect the temperature in a room.  Turning ceiling fans to direct the warm air down will push the warm air where it's needed.  In the summer, change the fan to the opposite direction to make the space cooler.
Water
Running the dishwasher during off-peak hours and setting it at air-dry is just another way to save on hydro.
Washing your clothes in cold water will also save you money; roughly 90% of the energy to operate a washer is heating up the water.  Instead of using the dryer, hang your clothes up to dry.  In the winter, unless you have an indoor drying rack, you could add a dry towel to your load; this will cut down on drying time.
Turn down the temperature on your hot water tank to 55-60 degrees. Believe it or not using an energy-efficient shower head helps save on water and also on the energy needed to heat the water.
Electricity
Changing light bulbs out to LED can save up to 75% of your usage. Replacing big appliances   that are older and don't fall under the Energy Star guidelines will help lower the amount of hydro needed to keep them running.
We have only touched on a few things that you can do to help conserve energy.  Just imagine if you put some of these suggestions in place.  The next time you go and pick up the mail, you may not be as afraid to open that hydro bill.