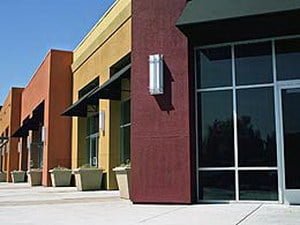 The area in and around Orangeville Ontario has been growing over the years and commercial property in the area has become very popular. Orangeville itself has seen a 20 percent increase in population over the past 10 years, which means that there will be a need for more businesses to service the new population. Along with servicing its new population, there are also businesses moving into the area on a regular basis to set up new warehouses and offices which has made Orangeville Commercial Real Estate in demand.
Before buying a piece of commercial property in Orangeville, you need to make sure that it is zoned for your use. Just because a property is zoned commercial does not mean that it can be used for any commercial activity. As you are examining properties to purchase for your business in Orangeville, make a note of each address and then check the zoning for those addresses with the Orangeville town hall to make sure they suit your needs.
Many businesses look to remodel their commercial property after purchasing it to have the property accommodate their needs. When you are checking out a property with the Orangeville zoning board, you should also ask to make sure that your future plans will be allowed. It is always a good idea to learn as much as you can from the local authorities before purchasing a piece of commercial property.
Orangeville is close enough to Toronto to allow a company to do business with our area, but it is far enough away where a company can enjoy the benefits of growing in a small town. Before signing on the dotted line for your Orangeville commercial property, be sure to find out all of the information you need to know to make certain that you are buying the ideal property.