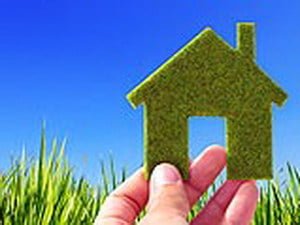 In the last decade an increasing number of home owners have come to realize the importance of making environmentally friendly renovations when needed. In fact, the residents of Caledon, can take great pride in the fact of their town not only being named co-recipient of the "Greenest Town in Ontario" award in 2003 for their green homes, but in the fact that in the ensuing years they have continued to make Caledon one of the most visually ideal and safest places to live in Canada.
If you live in Caledon and you are preparing to begin renovating, keep the following tips in mind to ensure that you continue on the Caledon tradition of environment first building.
Reuse and Re-purpose — if you have good solid wood or brick in your home's structure, there is no reason to throw it out. Save money and conserve waste by reusing what you already have. The same can be done with old dressers, chairs, and more by simply re purposing. Another great tip? Donate what you don't want instead of throwing it away.
Energy Efficiency — You will save in the long run when you replace your lighting, old appliances, and water heater with Energy Star efficient alternatives. Don't forget to consider solar energy options, as well.
Use Environmentally Friendly Paint — Look for low or zero VOC paint to use on your home. It's important to research the types of low or zero VOC paint available in your area or online as not all companies use the same standards, especially when it comes to paint that is any colour other than white. You can also look into clay, milk, and lime wash paints which are all Eco-friendly and save to use on your Caledon home.
Insulate — Don't forget that when you're making your environmentally friendly renovations to insulate everywhere that you can. This keeps warmth from escaping during the winter months and cold air from sneaking out during the summer.
Quick Tips – Ventilate the bathroom to reduce humidity and mold growth, use plants to clean the air, shut off water while brushing your teeth or washing dishes, install a low-flow toilet, and choose recycled materials whenever possible.
If you are looking for a Greener Lifestyle you can always find a Caledon Home that is on the MLS® market that is already environmentally friendly or buy a Caledon Home and renovate it using these tips.
As your Local Caledon REALTORS® who know the area give us a call and we will guide you home.