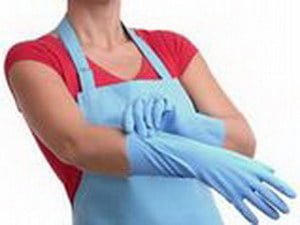 Spring is finally here! Whether you are thinking of selling your Orangeville Home or not, most people tend to give the house a thorough cleaning this time of year.
Here are some few tips you can use to Spring Clean your Orangeville home.
Mildew: thrives in moist areas such as around the tub, shower and sink, or as the result of a leak. In places with poor air circulation, such as basements, they can produce a strong musty odour. Besides the smell, some people are allergic to the spores. Any sign of mildew or mold is a big turn off.
Bathrooms: remove mildew and mold from the grout between tiles. There are special cleaners formulated for this task. The bathroom must look sanitary. Replace any aged shower curtain for a sharp new look.
Laundry Room: clean the inside of your cabinets. Put in liners or paint if the shelves or drawer bottoms look aged. Clean the cabinet fronts. Put away coat hangers and clothes racks when not in use.
Kitchen: remove hard water build-up around the faucet base. Shine chrome and brass faucets.
Kitchen Pantry: store food off the floor in the pantry. Group and stack by size to save space.
Garage: install overhead racks to keep large items out of the way. Another common trick is to hang your bicycles from the ceiling using heavy-duty hooks. Store toxic items if not out of sight then out of reach from children and pets.