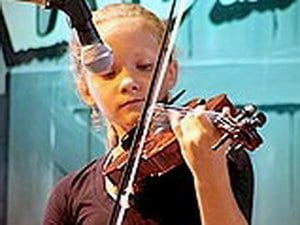 The small town of Shelburne Ontario is located at the Highway 10 and 89 intersection of Dufferin County in Ontario Province. While tourism is not vital to the town's economy, it is widely known for the annual Shelburne Fiddle Festival and championship fiddling contest which is sponsored by the town's Rotary Club. As always, the contest will feature some of Canada's best fiddlers, all of whom will be competing for thousands of dollars in prizes.
In August of this year (2013), the festival will be celebrating its 63rd anniversary. If you are interested in attending the event, you can purchase tickets for the event at Holmes Appliances of Shelburne. There are a number of community events that take place in conjunction with the competition. This includes:
24 Hour Meals
Battle Of The Bands
Community BBQ
Fiddle and Step Dance Show
Fiddle Parade
Non-Denominational Church Services
Open-Air Market
By far, the Canadian Open Old Time Fiddle Championship is Shelburne's primary draw. Despite being a smaller, rural community, Shelburne has a small industrialized area located at the southern end of the town and a small retail section in the center of town. Additionally, many residents commute to their jobs in Brampton and Orangeville as well as the Greater Toronto area.
August 7 to the 11
Visit the www.shelburnefiddlecontest.com for event details.