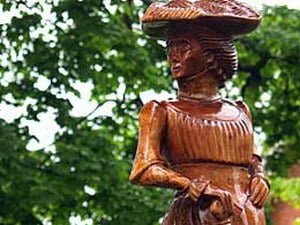 The town of Orangeville attracts a lot of visitors every year for a number of reasons, one of which is the famous tree carvings that can be seen as you stroll down the streets. There are nearly 60 of these and their beauty is attributed to the intricacy of the carving that was done when producing them. By transforming these trees into works of art, the streets have become open-air art galleries.
The birth of the Art Walk of Tree Sculptures in 2003 has been attributed to the large artistic community. Needless to say, the carvings have attracted the attention of many individuals, especially carvers, locals and tourists. In fact, at least 19 carvers have gotten involved in the effort and displayed their artistic abilities. Only those trees that have come to the end of their lives were used and are targeted for future carvings.
Whether it is the Dancer's spirit, the Letter Carrier's intricate details or the Waving Bear's friendly disposition, you will most likely find a particular favourite although it may be a bit of a challenge where making your decision is concerned. One way or the other, no trip to Orangeville Ontario will be complete without enjoying the Art Walk of Tree Sculptures.