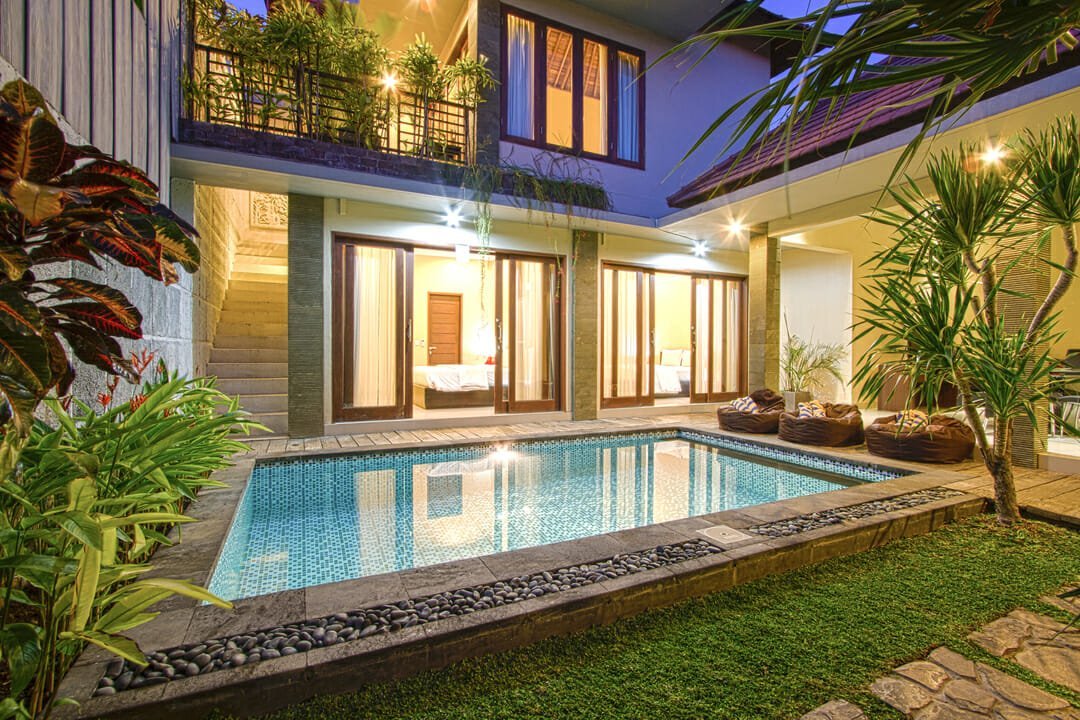 It seems with all that is going on in the world today, we are all finding ways to make our home the entertaining staycation space. Updating decks, adding colour with plants and outdoor furniture maybe even adding a pool are to name but a few of the elements we can use to improve our homes.  But what pool is right for you?  Let's dive in and get started.
There are so many things to consider when looking into a pool; size, depth, material, and of course maintenance. Do you need a temporary shallow pool or something more permanent like an in-ground pool with a deep end?  Do you want a salt water or chlorine?  Who would be using the pool the most? Is it for younger children or gatherings of all ages?  Where would you put the pool? What do you want from the remaining space in the yard?  This will help you determine the size of the pool based on your yard size and portion of the yard you are willing to lose.
Above Ground
Above ground pools come in a variety of styles, sizes and depth.  This pool is for those that have a tighter budget and want a pool almost immediately.  This is the less permanent solution but not necessarily the easiest to maintain. Some of these pools come with a deck and railing option.  Above ground pools typically take a few days from start to swim. Heaters can be purchased for above ground pools as well. The only down fall is they don't typically add value to the home. This all would depend on the setup and what the buyers are looking for. They come in a variety of shapes like oval or rectangle as well as different depths from very shallow for wadding or smaller children to as deep as about 4-5 feet for a leisure swim. Above ground pools are not for those wanting to dive or cannonball off the side of the pool.  One of the advantages of the above ground pool is that as your family and or budget grow, you can replace it with a larger or deeper model.
Semi In-Ground
Semi in-ground is another option not as expensive as an in-ground but more costly than a generic above ground.  The walls are made stronger to deal with the force of the ground it is surrounded by. Semi in-ground pools can be fully submerged underground; this would then require stairs to enter and exit the pool which is more costly than the ladder seen with most above ground pools. These pools are installed as you would an above ground pool and can be installed in a yard with uneven ground. The common kits come in round or oval shapes or a custom freeform can be ordered at a higher cost. A small concrete footing is poured in the vulnerable curves and areas to support your semi in-ground pool against the forces of earth. Semi in-ground is more expensive than an above ground pool but less expensive than an in-ground pool with some of the same options when customizing the size and shape.
In-Ground
In-ground pools are the more permanent and expensive option.  Vinyl liner in-ground pools are the least expensive. You can have your pool any shape, size and variety of depth you want. The disadvantage of the vinyl liner is the polymer material will breakdown over time and need to be replaced. It can also tear or fall loose from the sides. A plus with the vinyl is you have a choice of colour and design for the inside of your pool.
Concrete
Then there is a concrete/gunite in-ground pools. This pool can be designed to be any shape, depth and size. The build can take up to 3 months from beginning to completion.  This will leave your yard under construction for a while. The disadvantage of a concrete pool is it requires more maintenance and chemicals to keep it clean and clear. It also requires a resurfacing every 8 -15 years. Concrete can also be hard on your feet.
Fibreglass
Fiberglass pools are another option. This pool requires the least amount of maintenance compared to all the other options.  With the smooth, non-porous surface it is hard for algae to grow on the fiberglass. The fiberglass structure is made off site. Dig the hole, place the structure in the hole and put the surrounding decking put in place. Next fill the pool and you can be swimming in as little as 5 days. With technology, the fiberglass structures are now available in a variety of colours. The warranty given to this structure is commonly more than 35 years. The disadvantage comes in on the design side.  Fiberglass pools require a mold to be made and this can be expensive to build which limits the number of the molds available to choose from.
Maintenance
Treatment for your pool is also an important measure to consider. And not all options work with all pools.  There are many options other than using chlorine if you are concerned but they all have specific requirements. Bromine is an option; it has similar properties to chlorine. It can be more expensive than chlorine, just like chlorine it needs to be used in conjunction with other chemicals.  Cooler temperatures can also help; warmer temps are where the microorganisms thrive. It also helps slow the reaction of the chemicals against each other and human skin. Cooler temps are not enough but it will reduce the amount of chlorine you will need to use.
The final point to consider when it comes to putting in a pool is are you willing to put in the time to maintain the pool year after year; or, do you want the option to have it easily removed when the novelty is over, or you no longer spend enough time at home to enjoy your pool?
We have a few great companies here in Orangeville to help you with your decision, maintenance, equipment and repairs.  New Wave Pools & Spas, Solar Swim and D & D Pools are to name just a few of the local companies.  Consult with someone if you are not sure what type is best for your family before you dive into your pool.