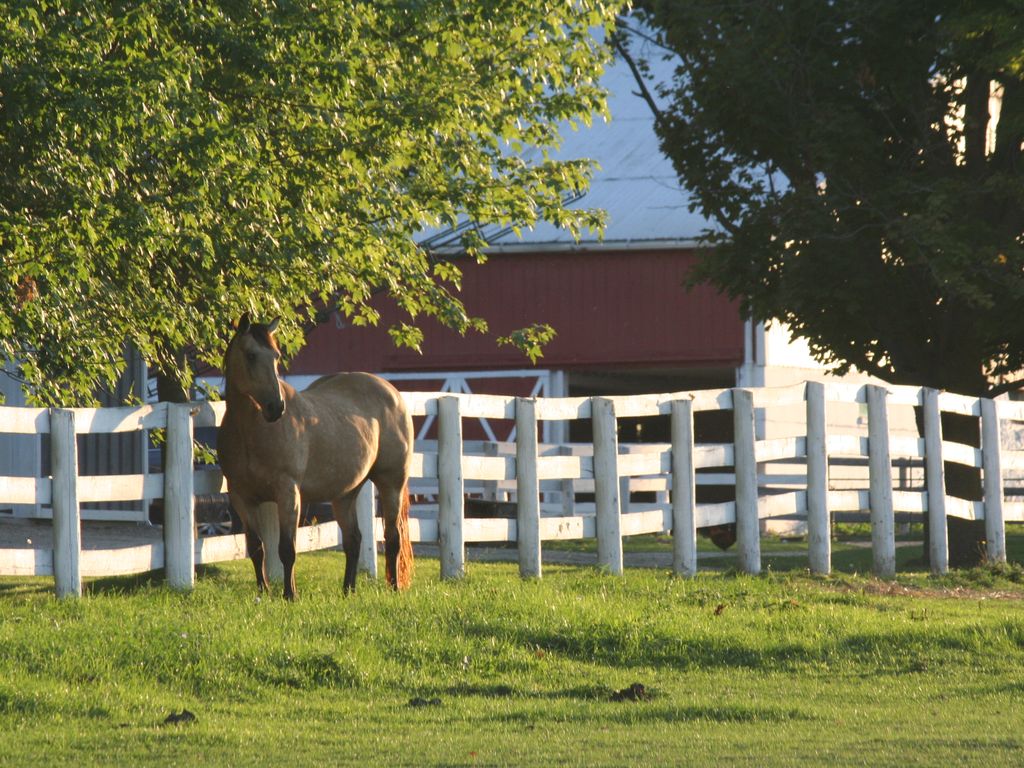 While driving along the beautiful hills of Mono lined with horse farms and gorgeous rural homes, it can be easy to imagine yourself living in such paradise.  The peace and quiet away from the hustle and bustle of the city, yet a short drive to shopping and entertainment makes it very enticing.   You might have always dreamed of owning a horse farm, but there are many factors to consider when looking purchasing a property for your equine needs.  Whether you are looking to run a business or just simple enjoyment, there are many requirements that must be met when having horses on your property.
I have written this blog to help with some understanding of some of these requirements.  Let's focus on Mono for most of these examples.  I am using Mono as I am a horse farm owner here in Mono, it is just simply beautiful and the local residents are very friendly.  When I was searching for my dream farm, I had to consider how much acreage that was needed for my horses.  I was always told the rule of thumb was 1 acre per horse, but according to the Town of Mono, you are required to have 2 acres per horse (plus a foal) and the property has to be greater than 4 acres to house horses.  Also, if you decide to house more than 5 horses, you must receive a Nutrient Management Certificate from the Ministry of Agriculture, Food and Rural Affairs.
Another thing to consider is your water supply.  Having horses on your property, you use a lot more water than usual.  Depending on the size of your farm and number of horses you are housing, a second well might be extremely useful.  A well inspection when purchasing a farm will determine any problems associated with the well including a flow test, tank pressure and inspection of all the equipment.  A simple Bacteriological Water Analysis should also be taken 1 to 2 times per year and tested to ensure the water is not contaminated with any Bacteria or Coliform.
Now what about the structural? Your horses need shelter, run-in sheds in the paddocks for protection from the elements, and of course, a barn!  When housing horses you need to consider a barn with the right amount of stalls you will need, safe electricity and running water.   Hay storage and storage for your machinery must also be taken into consideration.   Speaking of machinery, you will need the proper tractors and lawn mowers to handle heavy farm work.  Most of the times when purchasing a farm, you may be able to include the farm machinery into the purchase price.
I have covered most of the major important factors when looking to purchase a horse farm.  There are many other things to consider like safe fencing and generous sized paddocks, but everyone's needs and wants are different.  Using a realtor with equine experience can be a huge benefit for you when looking to buy your dream farm!