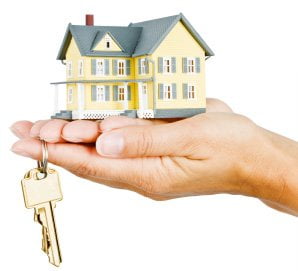 We have often been asked by home buyers, when the right time of the year is to purchase a home.  Much of the thought process is based around location.  If someone is looking to purchase a home in a rural setting, for example Amaranth or Mono, we encourage people to look to a period of time during the year that makes sure there is no snow on the ground.  This way a potential buyer can see if there are any lower areas on the property which might lead to potential wet or swampy areas on the property.  If the rural property has an existing home, it's also simpler to find the lids to the septic tank when the ground isn't frozen solid or has a foot of snow on the ground.
If you are looking for a residential property in town like Orangeville, Grand Valley or Shelburne that offers home owners town water and sewers, then the time of year becomes less critical in most cases.  But don't forget it's always to your advantage to get a sense of how well the exterior of a property is maintained if that's at all possible.  And you might see some amazing flower beds or a perfect patio.
However, as a buyer, sometimes is pays to look for a home during the winters months.  Typically the real estate market can be somewhat slower in the winter than during the spring, summer and fall months.  This tends to mean that there are fewer buyers.  Fewer buyers can mean less competition when negotiating for the home.  If a seller is motivated to sell their home and there is less interest in the property because of the time of the year, sometimes you will be in a better position to negotiate for a lower price.
Something else to consider is if a buyer has children will be schooling.  Most families with kids do like to move during the summer months as this allows the kids to get settled into the new neighborhood and make new friends.  This can be important first step for families with children making the transition into a new school a "friendlier" transition.
At the end of the day, we have all heard of the typical spring market.  As a buyer, you want to wait until you have more inventory of homes to choose from and that historically has been in the spring time.  With a higher level of inventory two things happy.  As a buyer you have more choices in the home you are looking for that meets your needs.  It also means that with more inventory and choice, there tends to be a bit more flexibility in a seller's price point.
Timing the market to make your purchase at exactly the correct moment is very difficult to do.  We recommend that you allow us to set you up on a property match profile which will allow us to send you a daily list of homes that fit your predetermined criteria.  This will allow you to become very aware of market pricing in an area or style of home you are searching for so when the right one comes up, you are ready to put in an offer.
But truly the most important thought is to remember to enjoy the process.  Finding you next dream home should be an adventure, not a chore.  Best of luck in your search and we are always here to help.