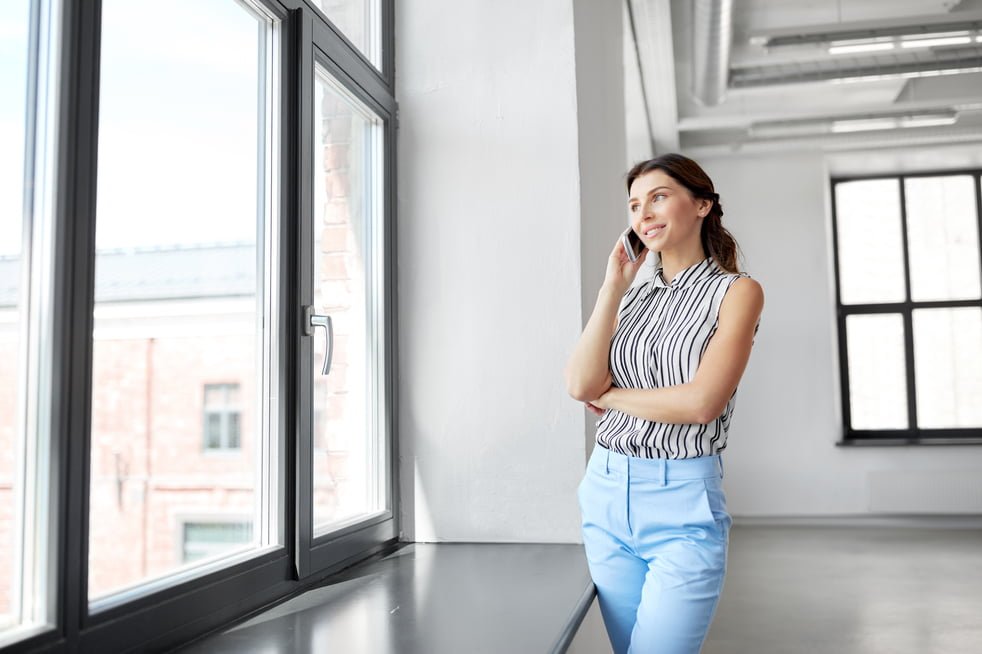 This past week marked 14 years I have been a Realtor® here in the Dufferin Area. I have met so many wonderful clients and many have remained friends.  We try extremely hard to stay in contact with our past clients so that if the time comes for them to need real estate services, they remember who they worked with.  A study from Inman (a leading real estate news source), states that 83% of buyers and sellers did not use their previous real estate agent, not because they did not like them but because they forgot who they were.  They never heard from them again after the deal was done.  A few incidents happened this week that made me think it is time to write a blog about 'when to get in touch with your Realtor®'.
A relative of mine is looking for a place and has been researching everywhere. She saw a listing and thought she would call the listing agent to get more information first because she did not want to keep bothering me until she was serious.  This is EXACTLY when you should get in touch with your Realtor®!  You are NEVER bugging us. We may seem busy because we are always on the move working with existing clients and drumming up new business; but, we are most happy when working with our existing clients.  We love doing research on properties for you.  There is so much information we can see on a listing that the average buyer may not be able to see. We know the questions to ask our fellow real estate agents to determine quickly if this is a home that would suit your needs. Many listing real estate agents have implemented a commission structure that if they are the ones to show the property to the prospective buyer and that buyer submits and offer with a different real estate agent, then commission to that buying agent will be reduced.  This is only fair. Typically the seller pays the buying agent.  It would make sense for the buying agent to 'earn' their commission by actually showing the property and doing the appropriate research.  If you are a buyer let me tell you this….YOUR REALTOR® WANTS YOU TO CALL THEM FIRST! They really appreciate your loyalty.
I must admit, when I see a listing come up of a previous client, I used to get very hurt and upset. I've learned over the years to ask these folks what was the reason they have decided to use someone else for their real estate needs. Many times, the answers had nothing to do with not appreciating our services but more to do with they got down a path and felt it was too late to contact us. The odd time they have said that a family member has become a real estate agent and felt obliged to work with them.  For the ones that 'got down a path' they said that they inquired about a listing or went to an open house; and, before they knew it, they were committed to someone else. We know from experience that buying and selling real estate is a very emotional decision.  That is why it is so important to have someone working on your behalf that is your voice of reason.  You want someone that puts your needs first above a pay cheque. I have always believed that if we do the next right thing….the money will follow.  For the last 14 years this philosophy has not let me down.
Some people feel that calling the listing agent will give them a 'better deal'. That all depends on what you consider a deal is? I personally think that what we used to consider 'double ending' is not working in everyone's best interest.  I think everyone should have someone working on their behalf. In our office if we are the lead agent on a listing, any inquiry by a buyer will be directed to one of our teammates. This way you have your own agent working on your behalf.  Yes, this is still considered Multiple Representation because the same Brokerage represents both sides of the transaction, but I believe it does give each buyer and seller their own representation.
Sometimes you may be looking in an area outside of the Dufferin/Caledon area and you would think your local Realtor® can not help you.  Incorrect! We can refer you to another real estate professional that works similarly to our style that is an expert in that area.  We have worked for years developing networks of trusted referral partners and many of us happily give and receive referral fees.
Many people are very curious what the value of their home is.  For most people this is the single biggest investment they have, and they should stay very current on the value of their investment. Most times people have no intention of moving they are simply curious of the value in their home. In our smaller Dufferin area, people will know multiple Realtors® and real estate is an extremely popular conversation.  You could be at a party or gathering and the topic will come up and before you know it, you have someone knocking at your door to give you a complimentary market evaluation.  If you have a pre-existing relationship with a Realtor® call them first! They do not mind giving you an evaluation. They would be ecstatic to meet with you for a cup of coffee and discuss.  We love to keep in contact with our past clients and we love to provide them with complimentary market evaluations.  We understand that you may not be in the market to move now; but, we just hope when you are at that stage you call us then.
Successful Realtors® have built their businesses on being trustworthy, building lasting relationships and partnerships with clients and the community in which they live.  We do things now for business down the road.  The one hit wonders usually can't weather the cycles in real estate and many times become one and done. We invest time and money on our current and past clients with the hope that when they need real estate services, they will call us first.  Please know we value your loyalty and we are always here for you whether it is for real estate services, advice or a resource to other services in our Dufferin community.  I hope this helps you to understand there is never a bad time for when to get in touch with your Realtor®!