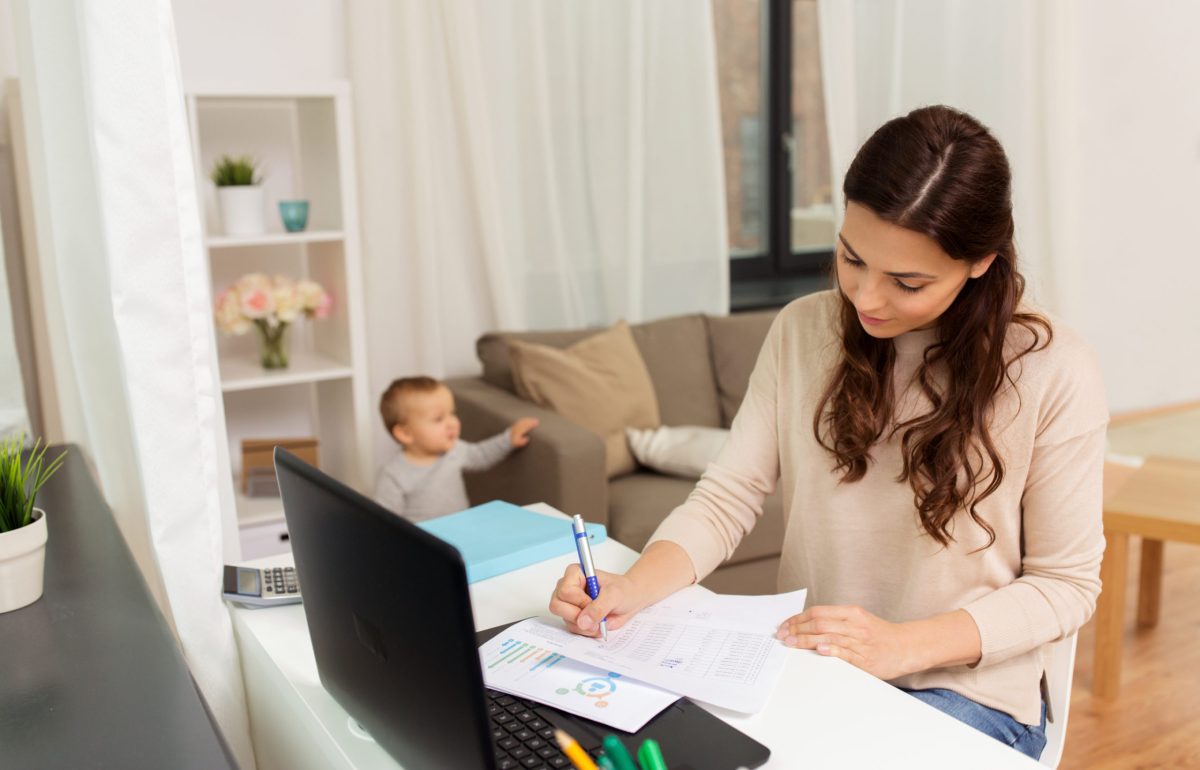 So we are in the 4th month of Covid-19 restrictions. Some people have continued to work right through.  Some people have lost their jobs altogether. And somewhere in between are the folks that have been working from home. The question is, do you love working from home or do you completely loathe it?
I find it very interesting the responses people have been giving me when I have asked them if they love working from home or not. Mike and I initially were working from home as much as we could. We did go back to our personal office earlier than most because no other team members were in.  It was like an extension of our personal home. We found it very difficult to work from home because it just wasn't the same as when we did go to the actual office space.
Some friends we have spoken to, hope working from home becomes the new norm. They love the lack of commute time. They feel there are less distractions and they feel they are much more productive. I think these people definitely did not have school aged children at home! Our daughter Molly was on team calls and we could hear team members children crying in the background.  One day the team member who was working with her said he had to sign off for a few hours because the toddler put peanut butter all over himself and the home! Very challenging times for all.
If you are still having to work from home and not sure when you will be heading back to the office, here are some helpful tips to make your Orangeville Home Office work.
Set-Up Your Workspace
Not everyone has the luxury of a home office with desk and comfortable office chair, so you may have to improvise. The key is to have a designated area that you work at every day. Try to make it comfortable to work a full day in. This is not a TV table sitting on the sofa. If you have a spare room, this maybe an ideal spot or a nook in the basement.  It is best if you can leave your work area as it is every day. Keep it tidy, bright and make it your own space. Try to keep it organized and best if it can be away from others.
This maybe more difficult for people with school aged children that will now be home for the summer. Maybe you will have to alter your work hours to get some quiet productive time, but still best to have your own workspace for this.
Set Your Work Hours
Having had a home office when our children were young, I know how difficult this is to work only during your set work hours. I remember the kids calling us on the phone to our office over the garage to come tuck them in.  Sometimes you just get too caught up in the task and forget to switch off.  Ideally if you can work your normal business hours like 9-5 or what ever is best. Again this may need to be modified with very young children who are home with you.  You may need to get started early in the morning while they are still sleeping to get some important things done first and finish up later in the day when the children are napping or in bed for the night.
Be Accountable
Some people may find it more difficult to stay on task because there is no one there to keep them on task.  An idea is to make your daily task sheet or list. This makes sure you have goals set to complete each day and keeps you motivate.  Another idea is to find a team member morning chat or end of the day wrap up chat to review what you have completed.  This is like an accountability partner.
Dress for Success
This is not the time to wear your pj's to work. Maybe you don't have any Zoom video calls and no one will see you, but it is proven that the routine of getting up and getting cleaned and dressed changes your mindset for work. It gets your game face on so to speak.
Break Times
It is imperative that you do take some break times. You need to step away from the computer screen and put down the phone. It is ok to take a quick walk outside and get some fresh air. Maybe make a coffee or tea and take a real 'coffee break'.  I watch as our daughter works from home and she is fearful to walk away from her computer in case that is the moment her boss calls her and she is away from her computer.
Legitimate Taxable Expenses Perhaps?
Something else that maybe something to speak with your accountant about would be tax implications of working from home. Historically an employee has had no taxable benefits from working from home but as I am reading, I do believe there could be some benefit. Two criteria must be met: must be working more than 50% of the time from home and the working from home space is only to earn employment income. During Covid this has been the case for most. As an employee you maybe able to claim a portion of your utilities, repair & maintenance and office supplies. As a self employed or contractor, you may also be able to claim part of your mortgage interest and property tax.  Again, CHECK WITH YOUR ACCOUNTANT!
These are just some tips to help with the current situation. If working from home is going to become your new norm and your home is no longer working….give us a call, we can help!